July 20, 2018 – Parks Canada.
What's happening?
The Bow Valley Parkway (1A) and newly redesigned Silverhorn Campground on the Icefields Parkway will fully re-open Saturday, July 21. Kicking Horse Campground in Yoho National Park will reopen on Tuesday, July 24.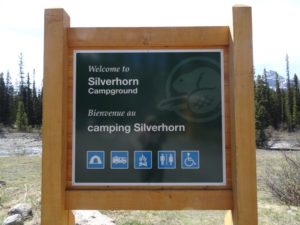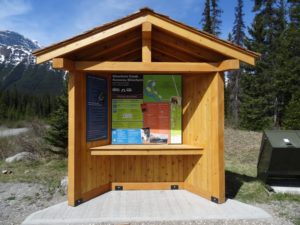 What you need to know
All businesses and attractions on the Bow Valley Parkway between Lake Louise and Banff are open. Significant road safety improvements at Morant's Curve viewpoint near LakeLouise are now complete.
The re-opening of Kicking Horse Campground (Tuesday, July 24) and Silverhorn Campground (Friday, July 20) returns 133 RV campsites to circulation in Banff and Yoho national parks this summer.
Silverhorn Campground, located 55 km north of Lake Louise, has been completely redesigned. This former overflow campground now has 45 first-come, first-served, RV-friendly sites with picnic tables, fire-pits and new privy-style washrooms. It is ideal for RVers looking for a change from Lake Louise or the larger campground at Waterfowl Lakes.
Kicking Horse Campground, located 23 km west of Lake Louise and 60 km east of Golden, was damaged by an avalanche over the winter. Clean up and repairs are complete and the campground will re-open to guests on Tuesday, July 24.
Parks Canada has been investing an unprecedented $3 billion dollars over 5 years to support infrastructure work within national historic sites, national parks, and national marine conservation areas across Canada. These investments represent the largest federal infrastructure plan in the history of Parks Canada.
For more information about camping in Yoho and Banff national parks visit: www.parkscanada.gc.ca/bnp-campingo www.parkscanada.gc.ca/ynp-camping
For more information about improvement projects in Yoho and Banff national parks visit: www.parkscanada.gc.ca/banff-constructiono www.parkscanada.gc.ca/yoho-construction
Questions?
Give us a call
Amy Krause
Public relations and communications
Lake Louise Yoho Kootenay Field Unit
403-522-4230 / amy.krause@pc.gc.ca
Your safety is our priority. Plan your travel, always check ahead.