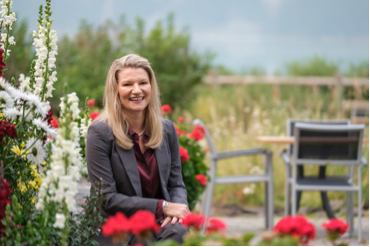 AMPPE is pleased to welcome Tracy Lowe to its Board of Directors. Tracy is the General Manager of the Fairmont Chateau Lake Louise and brings over 25 years of international experience in the hospitality industry to the Board.
Tracy has held a number of international positions including a previous position at the Chateau Lake Louise as well as posts in St. Andrews, Boston, Shanghai, Singapore and Bangkok.
Tracy is an avid biker and trail runner and holds an MBA in Hospitality Administration/Management from Nanyang Technical University/Cornell University. She also hold certificates for Hotel Real Estate Investments & Asset Management and Executive Leadership from Cornell University.
Tracy's depth of knowledge and her enthusiasm for the outdoors will provide the Board with some fresh and unique perspectives.
Welcome Tracy!